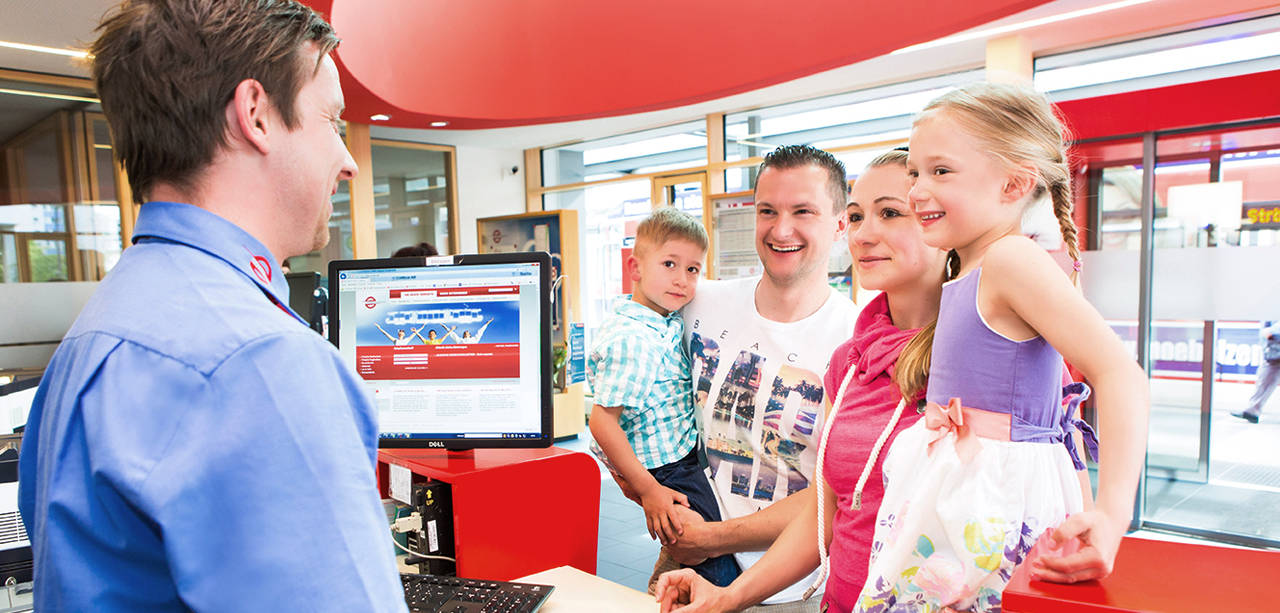 SPECIAL TICKETS
Puecklerticket/ Pücklerticket
The Puecklerticket includes a day ticket for public transportation in the city area of Cottbus AB and enables you to get additional discount in the attractions mentioned below.
park train Cottbus
indoor playground PiPaPo
sport and fun bath Lagune
evening guide tours with the Postkutscher
Brandenburgisches Apothekermuseum / pharmacy museum Brandenburg
Spree harbor Cottbus
guided tour through Cottbus
zoo Cottbus
planetarium Cottbus
trust museum Fürst-Pückler, park & castle Branitz
Spreeauenpark Cottbus
The Puecklerticket is an offer by Cottbusverkehr and CottbusService. It is obtainable at ticket machines of Cottbusverkehr, in bus and tram, in our service centre at Stadtpromenade and at CottbusService near Stadthalle as well.
Validation date can be imprinted, but you can also buy it as stampable. It is valid per person.
 Adult:                          3,60 Euro
Reduced price:          2,60 Euro
---
Combination ticket "Spreewaldtherme" (Thermal bath Spreewald)
The combination ticket permits the usage of public transportation to and back from the thermal bath and includes a 2-hour stay in the "Spreewaltherme" with ist natural brine bath and sauna garden.
Adult: 15,60 Euro
Children up to 12 years: 10,00 Euro
---
Exhibition ticket
You want to visit an exhibition at the exhibition hall in Cottbus and arrive comfortably and without additional charges? No problem! With the new combined ticket by CMT Cottbus GmbH and Cottbusverkehr you will reach the exhibition hall without additional expenses.
Any entrance ticket for the exhibition can serve as your transportation ticket on all buses and trams of the Cottbus network.
This offer is valid for following exhibitions:
– craftsmen exhibition in January
– Cottbus autumn exhibition in Oktober
The ticket permits a singular entry and the drive to and back from the exhibition with public transportation of the Cottbus network.
Day ticket 5,00 EUR
inclusive 19% MwSt.
Advantage ticket 3,00 EUR
For pupils and students
Children´s ticket 1,50 EUR
Up to 12 years
Family ticket 10,00 EUR
2 adults and up to 3 children
---
Piccolo Theatre
Entrance tickets for performances at the Piccolo Theatre enable pupils, apprentices and students to make one round trip using public transportation of the Cottbusverkehr.
The tickets are valid two hours prior to a performance and two hours after.
The current performance schedule of the Piccolo Theatre is found here.
---
School holiday ticket for students
This is an offer for all students from grade 1 to 13. With this ticket they can use puplic transportation in the whole area of the VBB network.
There are also a variety of discounts in different free time facilities in Berlin and Brandenburg included, more information is provided by www.vbb.de .
NOTE: This ticket can be bought in our service centre or from bus drivers. But it is only available with a valid student pass for the ending or starting school year.
If this ticket is available this year will be decided by VBB, so for further information please visit www.vbb.de as well.
---
VBB free time ticket
Since April 2008 we offer the nationwide VBB free time ticket for students and apprentices for monthly €15,00. With this offer you can widen the range of usage of an existing annual ticket, subscription ticket or students ticket with a minimum term of ten month. Then you can drive in the whole VBB area. This ticket is useable Monday to Friday after 2:00 p.m. and as a day ticket on weekends, public holidays and in the school holidays. This offer is valid until cancellation.